Dell Optiplex GX620 Computer * Windows 10 Pro * 17" Monitor + Keyboard + Mouse in Mansfield

Description:
Dell Optiplex GX620 * Windows 10 Pro * 22" Monitor + Keyboard + Mouse
Refurbished and upgraded ex-business desktop computer.
Computer: DELL OPTIPLEX GX620 Ultra Slimline
Operating System: Windows 10 Pro (Genuine) 64 Bit
Processor: Intel Pentium D 3.00 Ghz 2.99 Ghz
Installed Ram: 2 GB
Hard Drive: 160 GB SATA + Additional Storage: 80 GB SATA
Additional Drives: CD / DVD Rewriter
USB Ports: 8
1 x Dell 17" Monitor
1 x USB WIFI Adaptor
1 x Dell Keyboard
1 x Dell Mouse
2 x Kettle Power Cables
1 x VGA Cable
The hard drive has been wiped and a fresh install of Windows 10 Professional has been installed, activated and updated to version 1803 (latest).
FREE LOCAL DELIVERY + SETUP
FREE COLLECTION FROM NG18 1QA

View my page
Follow

ID Checked with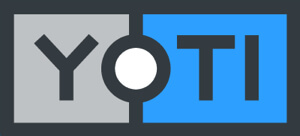 Buyer's Advice
If possible, consider using an Escrow service such as Paypal for buying items.