Sorry, you missed out
We found them a forever home
Sold !!!!Shetland pony Sold !!!! in Kinross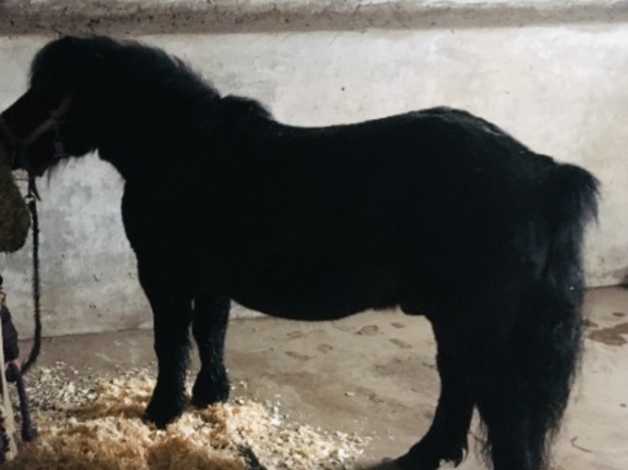 Description:
Sold !!!! Rising 4yr old jet black Gelding
Started his education now, now loading without hesitation, accepting traffic well the more he is out in hand on busy main roads.
Had children on bare back lead rein and has proved great.
Bought to be backed and shown by young children, I still believe this could be his job, but his down fall is he is taking his time accepting dogs whilst both himself and dogs are off lead in field! He behaves well whilst on lead rope but when not he puts his ears back mouth open and runs at the dogs, chasing them.
Here we have 6 dogs that run loose on the yard and I'm not happy to have them at risk of injury. Sold !!!!!!!