Sorry, you missed out
We found them a forever home
13.2 Sec C Pony Club mare in Pontyclun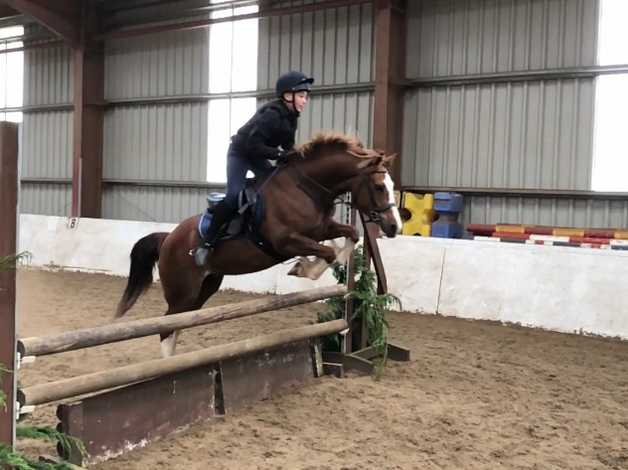 Description:
Grace
Yarty Patience by
Sire.Yarty Royal Bonus Dam Yarty Primrose
Grace is a fun safe and reliable 13.2 7 year old section C Mare. She's in work and ready for her next jockey to have fun on.

We have used her to bring my son back into riding and she has given him the confidence to be now jumping 90cm on her which is what they love doing. She's the type of pony that you can rely on to find the right stride leading to a fence which has suited my son who was a total novice when we got her.

Grace is more of a kick than pull type of pony and can be trusted in open fields, shows or wherever we take her.
We have taken her to pony club nearly every week for the past year as well as riding club and get involved with everything from Polocrosse to cross country. We have done local shows and have regular lessons as well as fun rides on her. My son will go grab her from the field tack up and away to go or load her straight on the box and never any issues. She is a fidget at times especially to do the girth up but is much better, she doesn't put her ears back and isn't nasty though. She is ticklish on her tummy, doesn't like spray bottles and is nasty to other horses in the field but that's her only bad habits.
She is brill in traffic, to catch, clip, shoe, box and hose.
She's also up to date with jabs, teeth and back.
We also put her on full livery when we are on holidays just to keep her fit and in check.
She loves a good scratch and a fuss from us and we are going to miss her so good home is important. Loads of photos and videos.
She can be seen at Pencoed college on a Tuesday evening at pony club or welcome to come see her at home.