Sorry, you missed out
We found them a forever home
Fantastic, kind, loving horse, great confidence giver in St. Ives


kirsty
Posting for 6+ years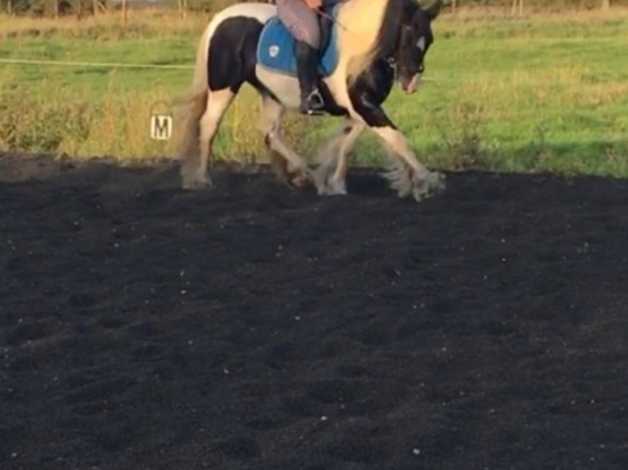 Description:
tentaviley putting the feelers out for a new home.
11 year old cob mare with a beautiful temperament.
lovely confidence giver, ridden by my nervous daughter and by our 15 year old sharer following a very bad accident she had on a previous pony.
stands at 13.3/14hh with leg in each corner, can easily take any child and adults, she has been professionally schooled by my trainer who is around 5'6/5'7.
never nasty, lovely kids pony who likes children and is very used to them.
hacks out alone or in company anywhere, schools nicely when asked, has done jumping although only smaller ones as my daughter gets nervous, good to catch, handle, groom, rug, has been bib clipped last year for the first time and stood nicely for it, good in stable and field.
her only dislikes are spray bottles (shes nervous of them, i suspect she has previously been sprayed in the face) but easy to get around using a brush etc, not a fan of standing still for a cold hose, again we just bath with buckets instead.
loads nicely, easy to catch, rug, good for farrier, vet, dentist etc
will only go to the right home, im in no rush to sell at all!
my daughter doesnt show an interest and my sharer is in her GCSE year at school and this horse deserves to find a child that is obsessed with her! she really is the loveliest thing.
please message for more details.
*side note* ABSOLUTELY NO DEALERS OR SOMEONE WHO IS GOING TO TRY MAKING MONEY FROM HER OR TURN HER INTO A BROOD MARE - this pony deserves the world.