Sorry, you missed out
We found them a forever home
2 Bombproof Safe Horses for Part Loan in Durham Mrs
Posting for 9+ months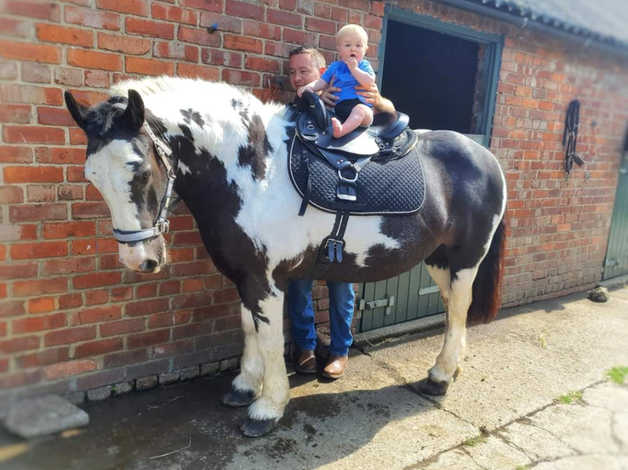 Description:
Two safe genuine bombproof horses available for loan due to my job keeping me abroad up to 8 months of the year.

Both horses are excellent weight carriers with plenty of bone. As wide as they are tall, leg in each corner type.
One gelding a Welsh cob and the other a cob mare around 14.3hh.

100% in all traffic inc large farm machinery, lorries, trains. Happy to hack down a dual carriageway.

Bombproof, nothing fazes either of them. Both are responsive rides and not plods, snaffle mouth and never ever strong even in open spaces. Barefoot and good doers (live on fresh air.)

Both can be ridden bareback in a headcollar through fields with other horses and won't bat an eyelid.

100% to hack alone and in company. Both will jump for fun, XC and SJ and are well behaved in the school.

Both have taught adults and children to ride, and both have been hacked out for years by young girls (under 8yrs old.)
They can also step up for an adult or experienced rider for lessons or schooling.

On a yard with incredible facilities:
Large indoor school
2 outdoor schools with SJ
Full XC course
Regular clinics, shows and events (when not on lockdown.)
Amazing hacking
Large stables with auto water
No poo picking

Looking for someone who wants to loan/share them 3 days a week inc a weekend day.

They are ideal confidence givers for someone wanting a safe ride, and while they are both excellent with children I am only looking for adult loaners.
For reference I am 5ft 5 and my husband is 6ft 1.

I would prefer for 1 person to part loan both horses.
All tack, rugs, tools, and equipment provided.

Please PM me for any more info and please tell me about yourself, your experience and what you're looking for.
Based in Co. Durham, North East England.

Ideally looking for someone long term as my job will keep me away for at least 6 years.
Viewings can take place after lockdown (mid Feb.)
Financial contribution required.