Sorry, you missed out
We found them a forever home
Cremello filly, perfect companion/project in Tonypandy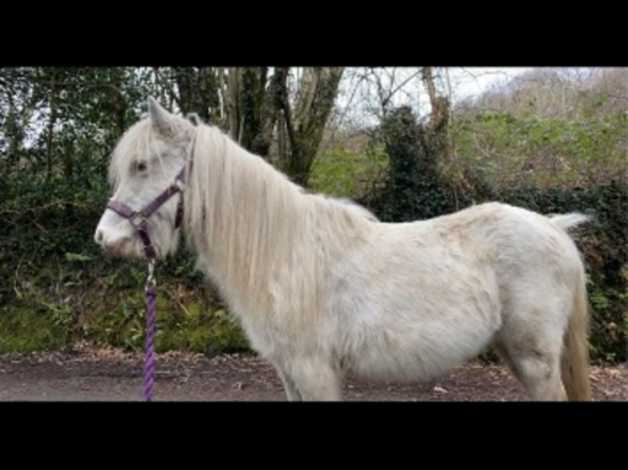 Description:
dolly

Here is my little dolly, beautiful cremello filly, standing at 11hh and 3 yo.
Dolly come to me as a recuse, skin and bone and had a palomino filly foal on her.
Dolly is now 100x better weight wise however still isn't as fat as I'd like.
I never intended on parting with dolly however she'll never make big enough for any of the kids here and she will be truly waisted. Hence why I'm now contemplating parting with her. If the right home isn't found I'll keep her as a companion however she does deserve a chance to have her own little person in the future.

Dolly hasn't had a lot done with her, shes haltered and leads, stands to be groomed and ties up but that is all. She is nervous and is a PROJECT. Time and patience and she will be the best little mare you'll meet but for now she is a project and needs a lot of work.

Farrier trimmed her 23/12/20 and was wormed the same day. Dolly doesn't like her feet being handled so again is something that'll need to be worked on.

Dolly isn't for the faint hearted, although she's a lovely girl with the sweetest of attitudes she lacks trust in people until you catch hold of her.
Dolly does come to call and will happily follow a bucket also.

Dolly is unspoilt and a lovely little blank canvas for someone to put their own stamp on.