Sorry, you missed out
We found them a forever home
Beautiful cremello mare in Tonypandy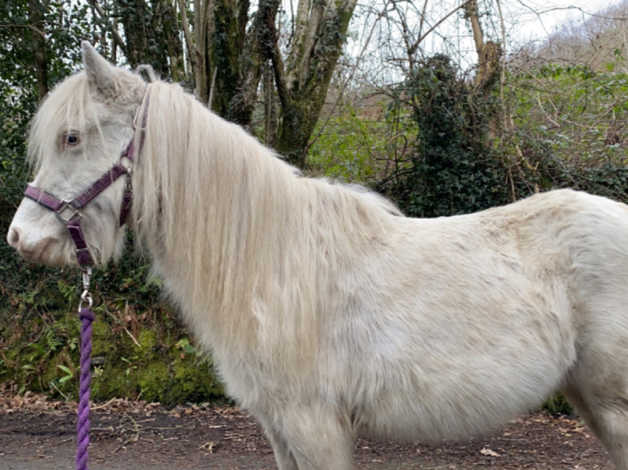 Description:
Beautiful little cremello mare..
3 yo cremello filly.

Haltered, leads, ties and and stands to be brushed. Dolly is a project, she's nervous and hasn't done much but has heaps of potential as a brood mare or ridden project.

Dolly stands at 11 hh.
Dolly come to me as a rescue, skin and bone with a palomino filly foal on her. Dolly still needs a little weight but is heaps better than arriving here a few months back.

I'm looking for a 5* forever home for dolly.
I have too many horses, no job for her and working full time it's probably best for dolly. I love her dearly and she will only leave to the best of homes.

Perfect blank canvas project filly with a lot of potential! Plenty of pictures available on request.