Sorry, you missed out
We found them a forever home
one in a million in Barnstaple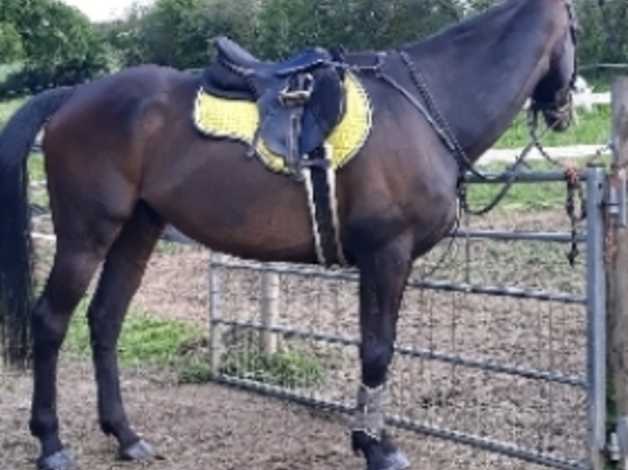 Description:
16.2hh dark bay tb gelding
manners to burn
12 years old

This horse has the soul of an angel, hes amazing to be around loves a fuss. good to groom bath farrier
up to date with jabs
comes to call
great temperament
excellent to hack alone and in company
can plod along on a hack but equally adjust to his rider and step up a notch.
great in open spaces, fast but controllable
snaffle mouth.
done fun rides
hunted with previous owner and raced.
this horse has no hang ups and has been an absolute pleasure for over 2 years.
needs work done in the school which i will do until hes sold,he is not naughty he just wants to trot around head right up and onve he relaxes his mouth is like hot butter. hes a very easy to do horse..not in a rush to sell !! he will only.go to right home and reason for selling is my time is so stretched and hes a quality horse only hacked 2 or 3 times a week and schooled.
open to vet
no loans or lwvtb
ive had lots of messages regarding this horse and im getting through them but please read the ad..
he doesnt come with tack thats available separately
a vet of choice is welcome to come out and vet him.