Sorry, you missed out
We found them a forever home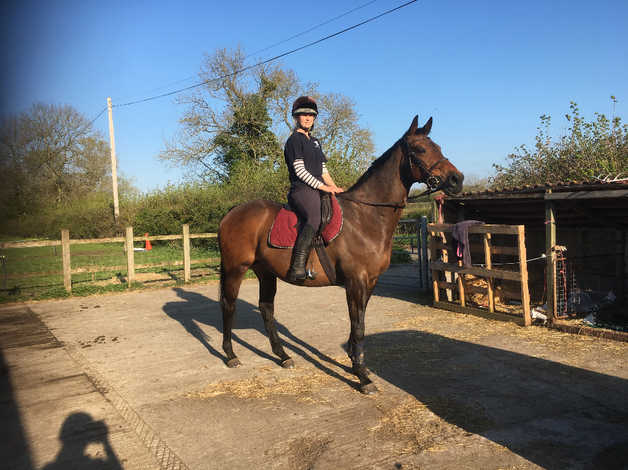 Description:
Allrounder/broodmare
Completely honest adverts . Im putting my lovely 16hh 15 year old TB Mare up for sale. she is unraced. She has done a bit of everything. I've only owned her 3 months I bought her to show and she has done really well with me so far, she is the sweetest mare on the ground a handle and ride. Not a complete novice ride as might need a little bit of encouragement if she has a look at something out hacking. bombproof in traffic.nice little jump in her moves nicely. only vice is she does have a nose twitch this is completely controlled by wearing a nose net so please don't be put off by this genuine little Mare, in need of a loving home, my reason for rehoming selling her is I'm unable to show her without a nose net.. and this is my ture love which is a real shame. She would make a lovely mother daughter share or a broodmare she is by Elusive star. Please feel free to call and ask anymore questions one not to miss the sweetest TB mare.
Good to load shoe clip and up together with back teeth vaccine.