Sorry, you missed out
We found them a forever home
**Now backed**MUSICAL MAYHEM: aka. Flute in Haverfordwest zfender1
Posting for 1+ year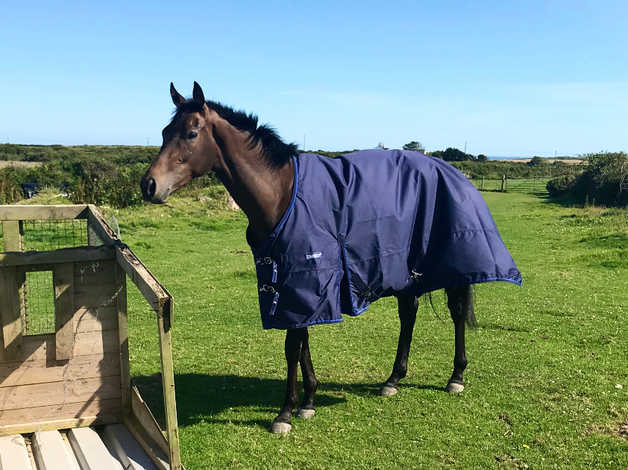 Description:
Beautiful rising 3 yr old BACKED TODAY AND READY TO GO (02/12/20). Super sweet mare on the ground and to do in general. Standing at approx 15.2/3hh now. Perfect for farrier and has very good feet. Just had her teeth done and stood like a lamb. Up to date with vacs (annually). Today (02/12/20) flute after having at least 6 months off allowed my to long rein her around the block (she has never done this with me before). I then got back and by myself put a saddle on her back, leant over, hopped on and hacked her down the lane and back. This mare was clearly broken very well previously on her training yard! Now ready to go on and please!

Recently passed a two stage vetting bar picking up on her locking stifles. This is due to weakness. She has not locked up long reining or under saddle. Will grown out of this with more weight and muscle on. She's still very young and has a lot of growing left to do.

Very free floaty movement. And absolutely loves a cuddle! Lives out 24/7 rugged.

Flute had a bad experience travelling down to me on a transport lorry which was not her fault in any way. So she is now very nervous when on any form of transport (has only been on one since). She will load like a dream however gets very frightened when the transport starts moving. Therefore I would recommend she travels to her new home with sedation, and her new owners practice short distances with her so she learns it's ok and nothing bad is going to happen. She's young enough for this to not be an issue in the future if sorted now but I don't have any transport to be able to do this with her.

Loads of pics and videos available. If you think you can offer flute a 5* loving home please don't hesitate to contact me. Thanks in advance, Zoe.