Sorry, you missed out
We found them a forever home
Beautiful 11.2 7yr old in Northampton

Verified
jess
Posting for 4+ years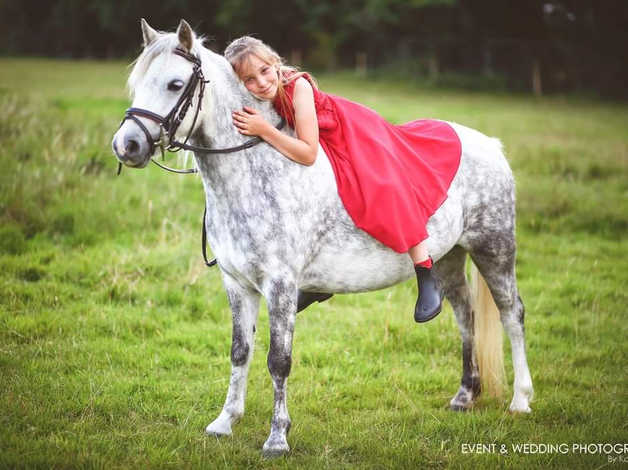 Description:
With a heavy heart we have decided to sell our little lady. 7yr old 11.2 section a mare.
Shes 100% to handle by the smallest of children. She's happy to do lead rein but much prefers to canter around the fields jumping and generally having fun. She's perfect to ride bare back ( my step daughter loves this) she jumps tiny tots upto 70cm and would go higher but my step daughter into to confident with the night fences. We've had Hattie since an unbroken 3 year old and my step daughter has been riding her ever since we backed her at 3. She has been am absolute dream over the 4 years. Step daughter is now 11 and has a bigger pony so little Hattie over the winter will be pushed to sideline and will hate it
This summer I've had a friend's 7 year old ride her and she has got on fabulous. Hattie is off the leg and not a total dope on a rope she is speedy at times but as long as the children have confidence she is ace.
She hacks in the heaviest of traffic and in open fields with no problem.
She pops fillers barrels tyres been through water etc plays gymkarna games at the yard and has a lot of fun. I can't really fault her other than her speed alot of people seem to want a total plod of a pony these days and that won't ever be Hattie. She just likes to move although isn't at all dangerous or silly. If my son was interested in riding this little lady wouldn't be going anywhere .
Tack and rugs included in sale.
We want the perfect loving home for our sweet girl. Who will love her and give her the best time ever.
Never had lami.
Never been sick or sorry
Barefoot and easy to keep. Never bitten kicked etc.