Sorry, you missed out
We found them a forever home
Chestnut Welsh sec A gelding 12.2hh reg Menai Anturus WPS in Cleobury Mortimer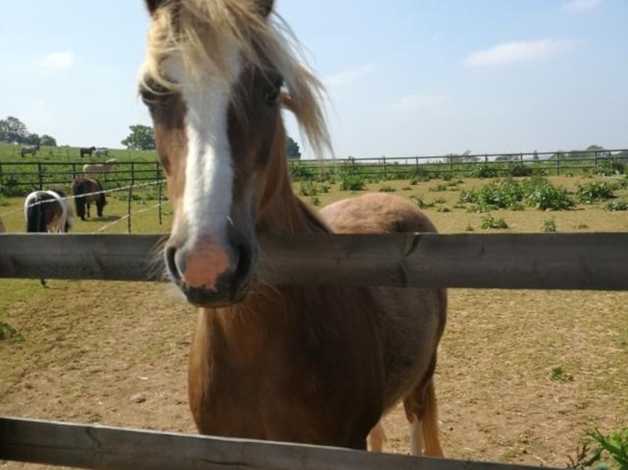 Description:
Our lovely boy Teddy, is sadly for sale due to ill health. We have had Teddy for nearly 3 years and he has been used as lead rein pony for a 5 year old for this time.

We understand he was used in a riding school prior to coming to us. Have seen him ridden off lead rein by a lightweight adult and he wasn't forward going, quite lazy in fact! He's extremely gentle with my daughter, will stand to be brushed and played with for hours on end. Can be a tiny bit head shy, mainly when putting bridle on. No nastiness ever seen towards humans or other equines alike. Not seen him with a small jockey off lead however.
He is 12.2hh so over height but registered section A on a green WPS passport and 13 years of age, been there done it type. Fully flu vacc'd, shod this week. Due a visit from dentist which I can arrange if required. He's too good to be a field ornament in the hope that I'll return to full health. He lives out 24/7, mixed herd, but has been and can be stabled. *prone to laminitis so needs careful weight and grazing management* Located at Whitton near Clee Hill. Comes with bridle, grooming kit and lightweight rug.