Sorry, you missed out
We found them a forever home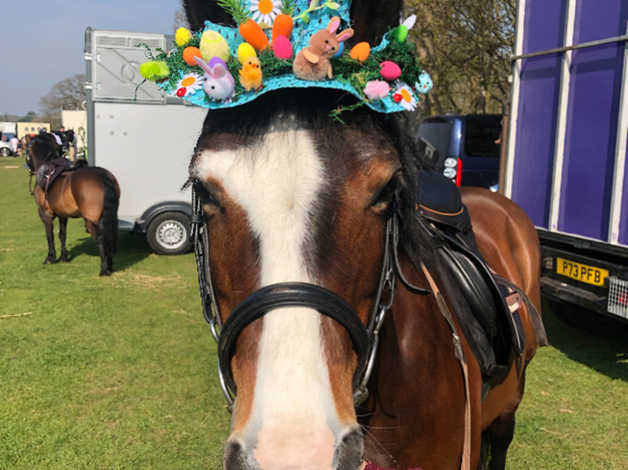 Description:
Tia 12 yrs old mare section c
She is a very pretty girlie who loves hacking / ldr / has done pony club rallies indoor and out. She has been out with hunt ride, She was awesome for hunt ride stood half way mark at pub quietly till ready to go. Wasn't silly or strong just had a great time. Pony can be hacked in company or on own by my 11 yr old. She does have to have a nose net in summer as pollen bothers her otherwise. She happy to take little tots in the school and becomes dope on rope but happy to up the pace for older kids. I've said first ridden as she needs riding into jumps she isn't a point and jump type. She needs leg and more experience in this area. So if it's confidence with jumping your after tia isn't for you. Showing/hacking having fun with dress up comps tia is your girlie. If you want lead rein or just off lead rein perfect but also out hacking she will take a little rider. My daughter hacks her out on own and with friends. She is brave isn't spooky and a nice little ride. She doesn't mind ride and lead. She is good with farrier/vet has been clipped and is good (isn't keen on head and close to ears) but you can get it done with a little patience. She loads into box or trailer. I have a box she travels on own and in company. If you go out with company she can be a little nappy towards them but once away she isn't an issue (just being honest) I have lots more photos/videos
She is easy in stable happy to be in or out. Prefers out like most do. On hay never had any issues with lami or sick or sorry. Teeth and feet up to date jabs in guild lines and is being ridden so fit and ready to go.