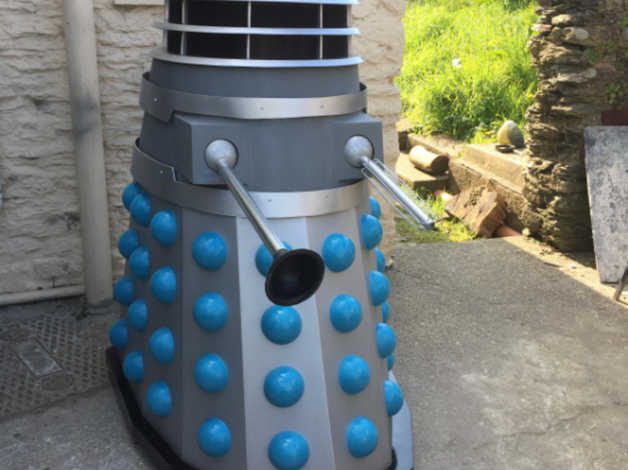 Description:
Hi there.
Selling my Dalek seen in all the various photos taken this afternoon.
Its an early type.
Its made from mainly fibreglass apart from the black base which is a mixture of wood and fibreglass.
The bigger base which sits on black base is all fibreglass, ( has the small blue 56 domes attached) .
The next part above the base carriers the plunger and gun stick. These rotate in sockets. Again. This part is mostly fibreglass apart from aluminium tubes.
The next part has 3 graduated rings and an inner shell that has slots for seeing through, for when you get inside and push it along. (its on wheels).
The dome goes around and the eye can be pulled up and down.
Its approx 4' long 3' wide and over 5' tall.
Cash on collection please. Could possibly arrange delivery, but would really like it picked up asap as the space is needed.

Offers welcome.