Draw Board for Compound bows in Chelmsford

Description:
Manufactured from 100mm x 50mm aluminium rectangular box tubing it consists of a ratchet winch capable of 2000lbs pulling weight, far too much for this purpose but I am having trouble finding a better winch for the money in the UK, 6 foot long and weighing complete 12 kgs. ( if you have your own winch let me know and I will make allowance for not fitting and supplying a winch )

The post is either 20mm Delrin or 3/4 inch alloy round bar, either side of the post are 2 eyebolts to secure the bow with the velcro strap provided. As the grip and d loop are not at the same level the bow will try to twist round the velcro stops this happening by fixing the bow firmly in place. The bow is drawn by 500 lb breaking strain para cord US made to military spec ( not cheap chinese ) and snap hook. An alloy rule will be supplied to measure draw length fitted by yourself to suit your own particular bow using double sided tape supplied. also supplied is a safety loop to be used in conjunction with the snap hook and D loop, should the D loop fail for some reason the safety loop will prevent a dry fire situation. On the reverse are fitted several solid rubber strips to help prevent slipping and allowing its use on any flat surface such as the wifes favourite coffee table lol. Bear in mind that the draw board needs to be positioned near an edge to allow the winch handle to rotate. I have used this on an 80lb Compound with ease. The board is long enough to accommodate bows of up to approx 34 inch and the use of a bow scale ( not included ) I would like to make these to also include a take down model but cant find a decent means of joining the 2 sections of 100mm x 50mm together so any suggestions would be welcomed. Please be aware postage for this item because of the size is £ 41 with PF 48 hour

View 6 other ads
Follow

ID Checked with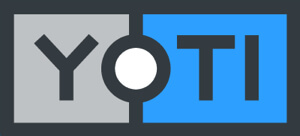 Phone number verified
Email address verified
Buyer's Advice
If possible, consider using an Escrow service such as Paypal for buying items.