Anglo Arms 80lb "SCORPION" Aluminium Pistol Crossbow Includes 15 Metal Bolts. in Leicester

Premium
Member
Anglo Arms 80lb "SCORPION" Aluminium Pistol Crossbow Includes 15 Metal Bolts.

The powerful 80lb Anglo Arms 'SCORPION' entry level pistol crossbow with upgraded aluminium barrel.
Sporting an innovative built in bolt holder, which can hold up to 5 bolts.
Comes complete with a built in metal foot stirrup and retractable metal string cocking claw which makes cocking this pistol bow a breeze!

To get you started, supply you with 15 FREE 6.5" metal crossbow bolts. (see pictures)

Specifications:
80lb Draw weight.
160 feet / second.
5" Power stroke.
Weight: 1.62lb.
Length: 17".
Width: 16.5"
Fibreglass limb.
6-6.5" Bolts Recommended.

Postage is £3.95 delivered by Royal Mail recorded post.

I do not accept offers so if interested then please be willing to pay £21.95 for the item and then £3.95 for the postage.

Payment by PAYPAL, postal order or cash on collection welcome.

For more outdoor and survival equipment, spare bolts and crossbow strings, please visit my website:


ID Checked with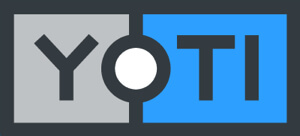 Phone number verified
Email address verified
Accepts
Buyer's Advice
If possible, consider using an Escrow service such as Paypal for buying items.