Description:
VAST COLLECTION OF PELLETS SOLD SEPARATELY OR I'LL DO A DEAL ON THE LOT
177 .20 .22 .25.I'LL POST AT COST BUT WILL GAIN AN ESTIMATE FIRST I ONLY POST ROYAL MAIL SIGNED FOR TO MANY SCAMMERS CLAIMING DIDN'T TURN UP (MY A##E) I POST THEM ROYAL MAIL DELIVER THEM HOW LONG IT TAKES THEM IS THEIR BUSINESS DON'T PHONE ME EVERY DAY PLEASE IT'S OUT OF MY HANDS OBVIOUSLY FIRST CLASS SIGNED FOR DOESN'T GUARANTEE NEXT DAY DELIVERY IT DEPENDS ON TIME POSTED AND WHERE YOU ARE.SORRY IF I'M GOING ON BUT I'VE GOT A LIFE I CAN'T BE HEARING EVERY DAY MY POSTMAN HASN'T BEEN YET
ALL TO BE SOLD PER FULL TIN NO HALF TINS OF DROSS YOU SEE ON EBAY
AIR-FORCE HARRIER JETS .177 X6 £15 each
WEBLEY FLYING SCOT 177 X5 £30 each2left.

WEBLEY WAISTED 177 X8£30 each 3 left
GAMO PRO MAGNUM. 22 X11 £12 each4 left
RHINO .25 RARE 18GR X6 £12 each
MILBRO CALIDONIAN. 22 X1 £15 eachsold
HULL CARTRIDGE .22 X1 HALF TIN offers
H&N DIABLO POINTED. 20 X5 £20 each 3 left
H&N DIABLO SPITZE KLUGEN. £25 X1 £20 each
EL GAMO MATCH .177 X2 £15 each1left
PROMETHEUS 125 QTY 177 X 7 £15 each3 left
CHAMPION BBS ROUND SHOT 350 177 X25 £15 each 6 left
DENMARK PALLETS DIABLO 177X1£20
H&N SUPER POINT 177 X1£8
SUSSEX ARMOURY JACKALS .22 £50 1 left
SUSSEX ARMOURY .22 PELLETS £20 2 left
ALSO VERY RARE SUSSEX ARMOURY TARGETS.ENQUIRE FOR PRICES
ALL TINS ARE UN OPEN UNUSED TINS VARY IN CONDITION ALL VINTAGE 70S AND 80S
PELLETS WILL BE SOLD SINGLE OR MULTIPLE MESSAGE ME WITH NUMBER
MORE TO FOLLOW ASK FOR PICTURE IF NOT SHOWN CAN ONLY UP LOAD 10 PICTURES.
IF NOT SOLD WILL GO TO AN AUCTION SITE WE ALL KNOW WHAT THEY GO FOR ON THERE.DISCOUNTS FOR BULK ORDERS

View 72 other ads
Follow

ID Checked with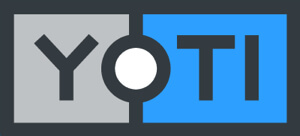 Phone number verified
Email address verified
Accepts
Buyer's Advice
If possible, consider using an Escrow service such as Paypal for buying items.