Description:
(FINAL REDUCTION NOW £35 each LAST TWO PACKS) LANE'S CAT SLUGS VINTAGE 1930S IN VERY GOOD ORDER CONTENTS EXCELLENT.
PLEASE NOTE THAT I DON'T CONDONE THE SHOOTING OF ANY CAT'S DOMESTIC OR FERAL AND THEY WERE NOT INTENDED FOR THAT PURPOSE.
THEY WERE DESIGNED FOR DIANA NO1 AND NO 2 RIFLES AND PISTOLS ALSO THE KING'S AND DAISY LIGHT RIFLES AND PISTOLS OF THE PERIOD I DID HAVE A FULL CARTON OF THESE MOST SINCE HAVE BEEN EXPORTED TO THE STATES CANADA AND NEW ZEALAND.
THESE ARE RARE PACKS IN VERY FINE CONDITION CONSIDERED THE AGE.
WE'RE MOST LIKELY PROMOTIONAL PACKS AS ALL PACKS CONTAINED 85 SLUGS RATHER THAN THE NORMAL 100 PACKS.
THESE PACKS ARE SMALLER IN SIZE APROX 3/4 OF AN INCH IN SIZE LAST FEW PACKS LEFT NOW WILL BE PRIZED IN ANYONE'S COLLECTION.EVERYTHING IS GOING ALL MY VINTAGE PELLETS AND BBS KEEP AN EYE ON MY PAGE(LAST TWO PACKS)

View 66 other ads
Follow

ID Checked with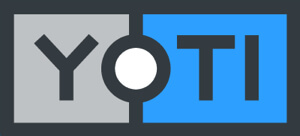 Phone number verified
Email address verified
Accepts
Buyer's Advice
If possible, consider using an Escrow service such as Paypal for buying items.