Premium
Member
Description:
FX Wildcat in mint condition with original swiss arms soft case, pellets, magazine and the best brand in pumps, Hills rifle pump. Etc...... Great Scope and deadly accurate indeed cal .22


No offers means no offers! I am not bothered if I sell this or NOT I'm in two minds about removing the listing as I don't know if I really want to sell it.

I have been collecting rifles for nearly 22 years now and I am now getting rid of all my collection. having collected over 230 rifles it's time I had a massive clear out and selling off all my private collection and my friends collection too, we both now getting rid of them all apart from a few we keeping....they must all go.... ID WILL BE REQUIRED if you appear to be under 21 years old. (((MAY SELL AS A LARGE JOB LOT)))) All Rifles are chronographed keeping within the law of under 12FT lBS, GET YOURSELF A BARGAIN !!! AS WHEN THEY GONE< THEY GONE... View 27 other ads
Follow


ID Checked with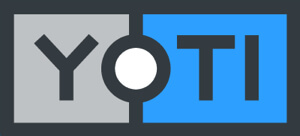 Phone number verified
Email address verified
Buyer's Advice
If possible, consider using an Escrow service such as Paypal for buying items.