Premium
Member
Description:
New model Wildcat which Features the FX Interchangeable Barrel System as first introduced with the FX Crown


- Ships with a standard FX Smooth Twist barrel, but can be upgraded to the new FX Smooth Twist X Barrel

Bought this as an upgrade to MKI (I have since gone in to target shooting only), getting rid of over 22 years worth of guns i've collected. this comes with £55 mag holder as shown in pictures with two mags and pellets

I've actually bought this two months ago and shot three pellets through it, personally I think it's a superb rifle however i'm trying to get rid of them.

MTC SCOPE (£300 Scope) including Swiss Arms Bag


- Additional FX Smooth Twist X Barrel liners of varying twist & bore specifications


- Upgraded reloading mechanism to remove magazine cycling hang-ups


- Upgraded trigger mechanism - Updated breech block airflow results in better consistency and shot count View 27 other ads
Follow


ID Checked with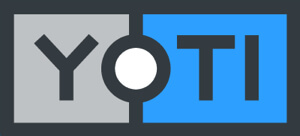 Phone number verified
Email address verified
Buyer's Advice
If possible, consider using an Escrow service such as Paypal for buying items.