 Description:
WANTED VINTAGE AND CLASSIC AIR GUNS ANY CONDITION I JUST NEED SOME WINTER PROJECTS TO KEEP ME OUT THE WIFE'S WAY. GOOD PRICES PAID WORKING OR NOT.ALSO MODERN AIR WEAPONS INTERESTED IN ANYTHING I'VE NOT OWNED BEFORE REALISTIC PRICES PAID.I ALSO COLLECT ANYTHING AIR GUN RELATED IT MAY BE RUBISH TO YOU BUT I CAN ADVISE OF TRUE VALUE.I ALSO VALUE COMPLETE COLLECTIONS SO YOUR FULLY AWARE OF THEIR TRUE WORTH.DON'T MAKE THE MISTAKE 100 S DO SELLING A LOVED ONES COLLECTION FOR PEANUTS.
OR IF YOU JUST WANT QUICK CASH FOR ITEMS YOU WANT RID OF.OR JUST QUICK CASH SEND ME YOUR NUMBER ILL CALL YOU.I'VE OVER 43 YRS OF COLLECTING.
ANYTHING CONCIDERED FROM LIGHT RESTORATION TO FULL RESTORATION DEPENDING ON MODEL.
ILL ALSO UNDERTAKE REPAIRS ON YOUR RIFLES AND PISTOLS . FREE ESTIMATES GIVEN ON INSPECTION ONLY .
IF YOU HAVE THAT FAMILY RELIC YOU WOULD LOVE TO HAVE WORKING AGAIN
ANYTHING IS POSSIBLE MESSAGE ME FOR DETAILS (PLEASE DON'T ASK ME TO INCREASE THE POWER OF YOUR AIR RIFLE ABOVE THE LEGAL LIMIT ASKING ME TO DO SO IS AN OFFENCE.
IF YOU WANT AN FAC RIFLE GET A LICENCE)
I ONLY CARY OUT RESTORATIONS AND REPAIRS TO SUB 12FTLBS.SORRY IF THIS OFFENDS BUT GETTING TO MANY STUPID ENQUIRIES ASKING ME TO DO SO.
RESPONSIBLE AIR GUNNERS WOULDNT DREAM OF ASKING.

View 24 other ads
Follow

ID Checked with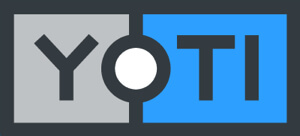 Phone number verified
Email address verified
Accepts
Buyer's Advice
If possible, consider using an Escrow service such as Paypal for buying items.