Description:
JUST REDUCED TO 100 FROM 130 GRAB A BARGAIN.
WHAT A CLASSIC THIS IS AN EARLY SEVENTYS CROSMAN 357 SOLD BY SUSSEX ARMOURY FROM.THEIR FAMOUS ADDS IN EXCHANGE AND MART ETC.
I'LL DIG OUT THE ORIGINAL DIRTY HARRY SHOULDER HOLSTER WHAT A COMBO
THI'S AS YOU CAN SEE IS THE VERY EARLY MODEL WITH THE BROWN GRIPS.
ALL SEALS ARE WORKING SHE SEEMS TO BE A SINGLE ACTION YOU CAN DOUBLE ACTION HER BY PUSHING THE TRIGGER FORWARD AFTER EACH CYCLE.
I CAN'T RECALL IF SHE WAS DOUBLE ACTION IF SO IT WILL NEED A TRIGGER RETURN SPRING.BUT THAT WAS HALF THE FUN (DO YOU FEAL LUCKY PUNK )WHO DIDN'T REPEAT THAT IN THE SEVENTYS.
YOU CAN DOWN LOAD THE INSTRUCTIONS ON THESE .
THIS IS IN GOOD COLLECTABLE CONDITION NOT MANY AROUND NOW WE'RE NOT DESIGNED TO LAST YOU DROP THEM THEY BREAK ONLY MADE OF MONKEY METAL BUT THEY WERE REASONABLY PRICED IN THE DAY IT COST ME A WEEKS WAGES IN 1975 JUST A FRACTION UNDER £20.
THE PRICE INCLUDES THE CLASSIC DIRTY HARD SHOULDER HOLSTER .
VERY RARE NOW LAST PICTURE I'S FOR THE HOLSTER ONLY!!!! PISTOL AVAILABLE IF WANTED IS A RECORD LUFTPISTOLE.
IN EXCELLENT CONDITION

View 65 other ads
Follow

ID Checked with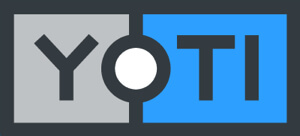 Phone number verified
Email address verified
Accepts
Buyer's Advice
If possible, consider using an Escrow service such as Paypal for buying items.