15 Inch Classic Rambo Survival Knife With Leather Sheath & Survival Kit - Brand New & Boxed. SALE NOW ON. in Leicester

Premium
Member
15 Inch Classic Rambo Survival Knife With Leather Sheath & Survival Kit.
Brand New & Boxed. SALE NOW ON.

The Classic Rambo Survival Knife (Rambo Part One - First Blood) has a black 440c stainless steel construction, leather sheath with belt loop, hidden survival kit, compass, lanyard and a large saw back.

The survival kit contains matches and striker, fishing line, hooks and floats, needle and thread.
The screw on cap has a compass in the top.

An all-time classic design, beautifully crafted.

Overall Length: 14.92 (37.9cm)
Blade Length: 9.65 (24.5cm) with large saw back and a matt anti-glare finish.
Weight: 556g (19.6oz)
Handle: Cord wrapped, screw-cap containing a survival kit and functional compass.
Survival Kit: Includes Matches, Fishing line/hook floats and needle and thread.
Sheath: Leather sheath, belt loop and retaining strap, with a good quality lanyard attached.

Solidly built, well weighted and beautifully crafted, an enduring classic design and an iconic knife.

Postage is £3.75 delivered by Royal Mail Recorded service.

I do not accept offers so if interested then please be willing to pay £19.95 ( SALE NOW ON £16.95) for the knife and then £3.75 for the postage.

Payment by PAYPAL, postal order or cash on collection welcome.

For more high quality hunting and survival knives, please see my website:


ID Checked with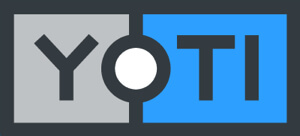 Phone number verified
Email address verified
Accepts
Buyer's Advice
If possible, consider using an Escrow service such as Paypal for buying items.