Sensa Giulia G3 Evo Disc Ultegra Road Bike - 2020 in Liverpool
£1,900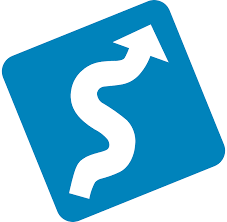 Get delivery
Sensa Giulia G3 Evo Disc Ultegra Road Bike - 2020 in Liverpool
£1,900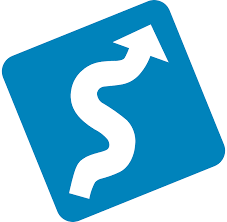 Get delivery
I have for sale my Sensa Giulia G3 Evo Disc Ultegra Road Bike 2020, which I brought new on the Wednesday 29th July 2020. The bike is brand new comes complete with the warranty from Merlin Cycles and the service book and the other book packs as well as the original box, water bottle, and box of bits. The bike was removed from the box for photographic purposes and has never been Ridden. The reviews on the internet all said the same fantastic bike for the money very light and looks very good.

However, seen buying this bike and due to the pandemic, I have found myself in a difficult position work-wise/financially so really need to sell it.



Sensa Giulia G3 Evo Disc Ultegra Road Bike - 2020

Creating a successor for the beloved Giulia is a hard challenge but Sensa have achieved this with the super-fast aero G3 Evo Disc. keeping all that was already good, yet dropping weight, adding comfort, and making it more aerodynamic. The Flat mount calipers and 160mm rotors, gives you the best brake power and modulation when you need to slow down. The 12mm Thru-Axles, combined with the PF86 BB and Tapered fork, provide the stiffness for sharp handling for maximum control. To give you the confidence to descend as fast as you dare.



The bike is comfortable enough to finish a Gran Fondo and the geometry is suitable for comfortable riding up to racing. It's optimized for 25mm tyres, but it can take 28mm as well. And with Aero features such as the integrated covercap, narrow downtube profile, flat profile seatstays tucked away behind the seattube, and a Smooth AirFlow fork, it helps you to slide through the wind.





Features

Lightweight full G5 carbon frame & fork
High stiffness for stability and agility
Flat mount disc brakes
Clearance for tyre up to 30mm
Limited edition


Frameset:

Frame: Monocoque G5 carbon fiber - Zero void curing - Aero Evo
Fork: Supra full carbon monocoque - Airflow Evo


Wheels:

Wheels: Supra RA Pro Disc - 700c
Tyres: Schwalbe One Performance - 700x25mm


Drivetrain:

Gear Levers: Shimano Ultegra R8020 - 11 Speed
Front Derailleur: Shimano Ultegra R8000
Rear Derailleur: Shimano Ultegra R8000
Chainset: Shimano Ultegra R8000 - 36/52T
Cassette: Shimano Ultegra R8000 - 11/28T
Chain: Shimano - 11 Speed
Pedals: Not included
Components:

Saddle: San Marco ShortFit
Seatpost: Supra Speed Line
Handlebars: Supra Speed Line
Stem: Supra Speed Line
Brake Calipers: Shimano Ultegra R8020 Flat Mount
The Bike comes complete with a set of

Token TK457TM Alloy toe Cap pedal- in Polished Silver that cost me and extra £42.40

If any body wants any more information please do not hesitate to contact me .


Joined
Sep 2014