Sorry, you missed out
This ad has already gone. Better luck next time
Evening Ghost Hunt - Sheffield Fire and Police Station in Manchester

Verified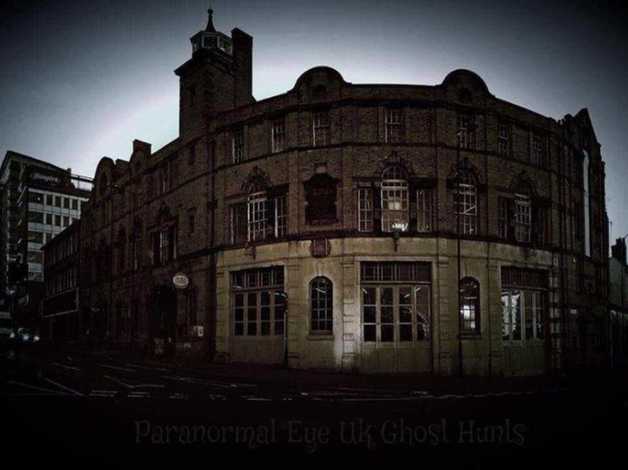 Description:
Could you spend the evening in this building, Evening Ghost Hunt

9pm until 2am

Saturday 27th April

Tickets only £20.00 per person, limited places grab a bargain.

The Old Fire and Police station in Sheffield has a long and daunting history of paranormal activity, making this haunted location a extremely interesting and intriguing building to investigate. Dating back to Victorian times the building was a shared fire and police station, The old original police cells here can be a truly terrifying experience. Paranormal Eye ghost hunters here have experienced some terrifying Poltergeist activity which is more common in the cell area as are unexplained shadows, cold spots and extreme temperature drops
In other areas raised voices have been heard coming from empty rooms. If you are looking for a unique ghost hunting experience at a haunted location then look no further than joining us at the historic and very haunted Sheffield Fire and Police Museum where you will be a part of vigils, seances and many other experiments plus investigate alone to find out who or what is haunting this location.
Meet the Ghosts of this Old Station
Sheffield Fire and Police Museum has so many reported ghosts which include a young pick pocket in the fire station, in the police station and cells an angry male spirit has been encountered on numerous occasions, Guests often report a feeling of being watched by him, he stamps up and down the corridor where people can hear him. One of the most famous spirits that is in the Fire & Police Museum is a man called Cain. Despite the fact that he likes to make himself known, he also has an angry side too. He has been known to throw items, especially when people enter the cell which he was once in while he was alive.
The History of Sheffield Fire and Police Museum
Originally this unique building first opened in the early 1900s as one of the first purpose built Fire Stations, it later became a Police Station, equipped with its own cells and telephone exchange. The Cellars and Cells were used as air raid shelters during WWII and the museum is now home to a number of vehicles and equipment relating to the Fire and Police services
This Event includes
Working in small groups, participating in Ouija/spirit board sessions, Table tipping, seances and many other different techniques. Tea/coffee and light snacks throughout the evening.

Please remember to wear suitable footwear as this location has a lot of stairs and very uneven floors.

This Location is not suitable for people with walking and mobility issues.