Sorry, you missed out
We found them a forever home
Axolotl 4 months old - 4 left (11/05) in Leeds

haysmith999
Joined: Mar 2019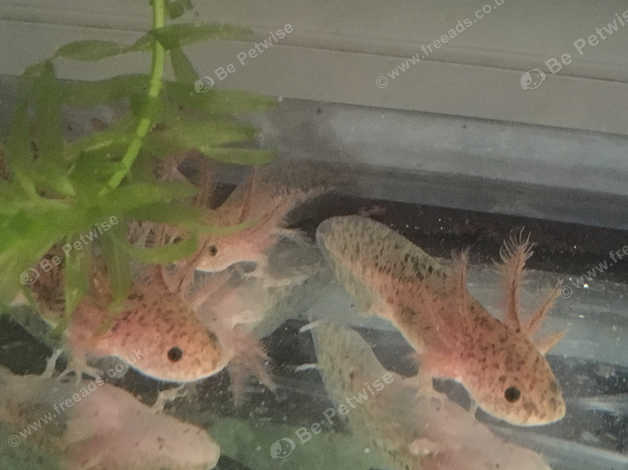 Description:
Wild type axolotl
(Parents Blue Gill Lucy x Blue Black Mel)
4 months old, eating frozen bloodworm and pellets.
Ensure you have a cycled tank but is small enough to stay in a large tub with daily water changes.
Adult axolotls need a tank of around 2ft (plus 1ft for each axolotl).
Keep in 16-20c water with hiding spots and NO GRAVEL. Sand or bare bottom is fine.
Once big enough the best food is earthworms.
Do not keep with any other species, they eat anything smaller than them.
They can live together if the same size.
The above is basic care, Make sure you have reasearched how to care for them before hand and please ask any questions if you are unsure.

£10 each or 2 for £15

Collection Bramley, Leeds.
Happy to deliver to you if in surrounding areas for petrol money.