Sorry, you missed out
We found them a forever home
Singing Canary boy in Bournemouth


anneliese williams
Posting for 8+ years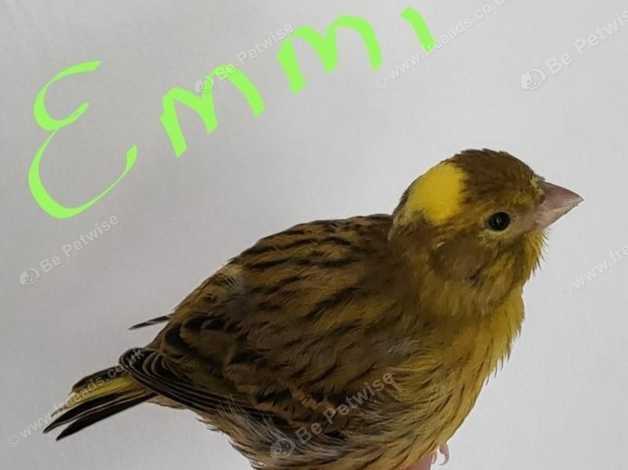 Description:
Introducing Emmi, (emerald, named after a precious Gem stone) is a mixed yellow & green-spanish Canary Baby born 16th March22. Started singing.

Mum, Gem is a green Spanish canary, quite petite in size and very friendly.

Dad, Lemonade has proven to be the best parent canary and has fed and cared for these little canaries since they hatched.

Emmi (who has started to sing already) and his siblings Perri & Jade, have been handled often enough to not panic when held.

They are ready to go as they have moved out of their parent's cage (due to another clutch on the way) and are feeding and bathing themselves.

These are our family pets and have been very well cared for.