Sorry, you missed out
We found them a forever home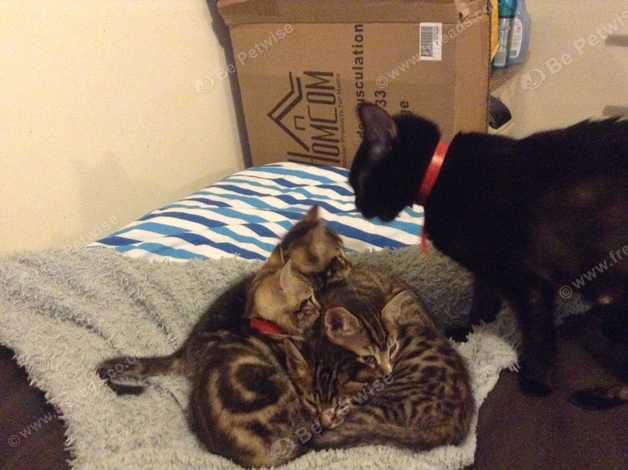 Description:
Beautiful 12week old Bengal kittens ready for there new homes,mum is a chocolate malanistic marbledBengal & dad is a leopard Bengal with snow in him his dad was a pedigree snow Bengal & his mum a pedigree leopard Bengal resulting in these amzing mixture of Bengal colours in the kittens,
There are five kittens three girls & two boys there are chocolate marbled some with golden & some are rosetted with gold glitter some have a more silver look with some snow from grandad our studs dad.
they have a great tempremant like the parents,they were fully weened 6wks ago they like burgess compleat dry cat food they are good with other animals.
They have a new flea collar & will come with flea & worming treatment on day of leaving & a bag of there food too get you going & a can of there cat tuna.
Viewings welcome but if you cannot view & choose a kitten we could deliver
Locally if it is on our route to work with in the new government guideline for us all to stay safe & legal,message & we can go from there.
Thank you.