Half MaineCoon Very fluffy Kittens 2 Girls,1Boy in Liverpool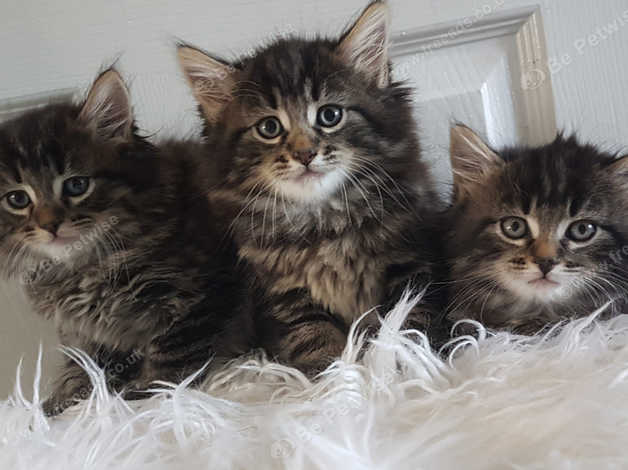 Description:
**Sorry No Emails**

Our peppa, full Maine Coon cat has given birth to 3 kittens - there are 2 girls, 1 boy. The kittens show a perfect example of this breed.
Ready to leave for their new homes now.
Amazing grey very fluffy.
Very affectionate.
Great with kids and everyone else. First to see will fall in love.


The kittens are £300 each.

The price is non-negotiable.
They are up to date with flee/worm treatment.
This has been done with the best treatment which covers for 4 weeks. Buyer is to arrange jabs at their own cost.
Contact with genuine interest only. No reservations for a later date as we are going away.