Sorry, you missed out
We found them a forever home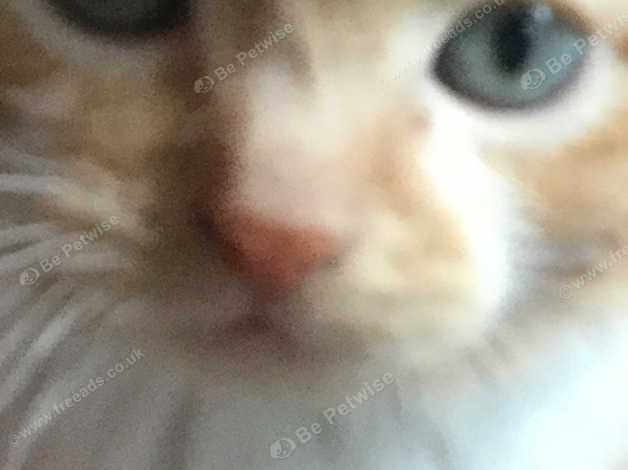 Description:
One Beautiful and very Desirable ginger kitten pictured with mum (calico breed)

He has asked me to write some words about himself, as he is not able to read and write yet, being so young.

He is very playful has an abundance of energy so will need lots of attention as he can literally run the legs off any mouse or play-toy, also he has told me not to forget to mention he absolutely loves cuddles and held close because he loves to fall asleep in some-ones arms as he finds it very warm and cozy and very safe and secure.

He has seen the garden from the window and wants a new home with one too if possible, as he would like to explore, climb trees and maybe get to know the wildlife, he wont need a map for his future garden or home because he is a very "Paws On" kind of kitten and is very excited about the journey of discovery for himself. or with his future family out in the wild or urban jungle.

In return he told me to inform you that he will love you and your family with all his heart a kitten can possibly give and as he grows so will his love and devotion for you.

his suitcase has been prepared and by the door ready to embark on a bright and exciting new life with his future loving family.

signed

Little Kitten with a BIG HEART full of Love.