Sorry, you missed out
We found them a forever home
1/4 ragdoll kittens in Llandysul

clare
Posting for 12+ years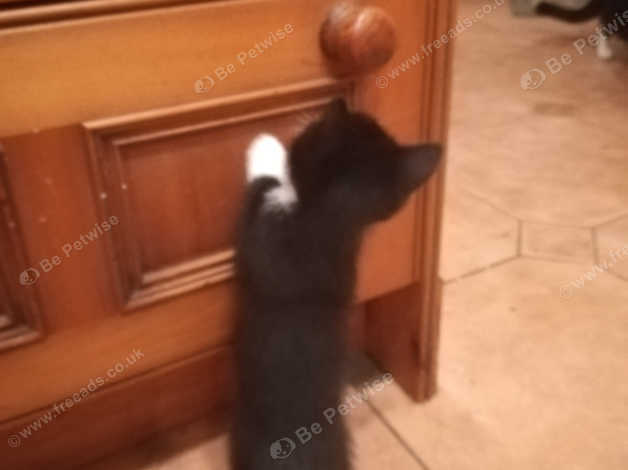 Description:
Mother is a pet and is half ragdoll, father is the local Randy Tom who has left our cat a single mum to 6.
Brought up in our home with their mum and a pain in the arse dog who thinks she should be herding them to keep them under control - she doesn't realise cats can't be herded! Used to all the normal house things going on including hoovering which they don't like the sound of but who does.
Fully litter trained on wood pellet cat litter, eating like micro pigs and drinking water. Their mum occasionally still feeds them milk but would very much like not too as there are 6 and they have teeth and claws now.! Very strong hunting instinct coming through in them already, despite being only 7 weeks. They will be available once they are 9 weeks.