Sorry, you missed out
We found them a forever home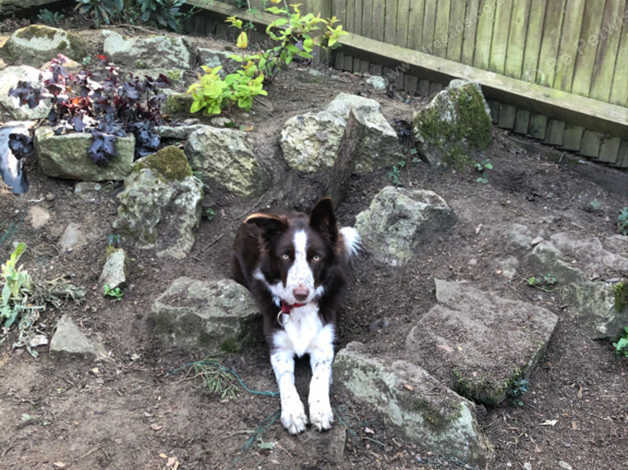 Description:
Tentatively putting the feelers out to re home my lovely brown and white Border Collie Bitch.
I'm not keen on selling her before Christmas.
Right home is an absolutely must and only knowledgable Collie homes apply.

A vague bit of background as to why I'm rehoming her, which I really don't want to do.

I bought my lovely girl with the intention of doing some agility or scent work with her. So I have done some scent work with her, which she loved!!! And is brilliant at! Unfortunately due to a marriage breakdown I had to stop this.
Due to time restraints and small people I don't have the time to continue classes.

My issue isn't keeping her exercised, as we do lovely long walks twice a day. My issue is her mental stimulation and she deserves more and I think she'd really excel in scent work, fly ball or agility as she's really quick!

Poppy is a 3 year old Border Collie, vaccinated and microchipped.
Poppy is good with children, cats and other dogs. She's been around horses but does like to herd them but if you keep her with you and have a ball she's fine.
Poppy's parents come from a working dog background.

This is a really hard decision and she is happy with me but I want more for her.