Beautiful little chihuahua girl in Newton Abbot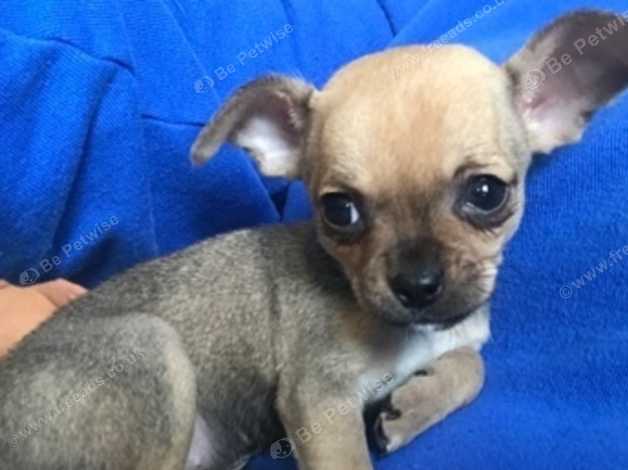 Description:
Beautiful chihuahua girl


We have 2 girls available

1 very tiny black & tan boy
1 Black and Tan girl
1 fawn girl with light tan markings
1 cream girl

They are all vet checked with a top bill of health and have been worm & flea treated regular from birth. They have been 100% healthy puppies from day one with no illnesses or injury.

Very happy healthy little pups.

Ready to leave this weekend at 9 weeks of age.

The puppies are doing really well eating and drinking independently.
They have four good meals a day (soft soaked complete) They snack on small amounts of their complete food hard for treats in between meals.

They will leave with a generous puppy pack inc food and 4 weeks free insurance.
We will supply a bag of complete food along with a container of pre soaked food to get them through the rest of the day and so you know how much they have and how they have the food.
Both dogs are loving family pets.

They have been bought up in our family home alongside our children and other dogs.
They have been loved and cared for from day one, socialised and handled every day they are very loving and content and happy to be handled by adults and children. They are not nervous puppies or cower when around other dogs they love the attention and to be in the company of our other pets so will be a great addition to the family as family life is what they know best.

Emails are preferred I will get back to you right away, I may not be able to answer a phone call if I am at work but if you can please kindly email me your details I will call you back ASAP.

Ready to leave this weekend.
Please email rather than call due to work commitments.