Sorry, you missed out
We found them a forever home
Due to TIME WASTER I have to reactivate Max's Add in Crawley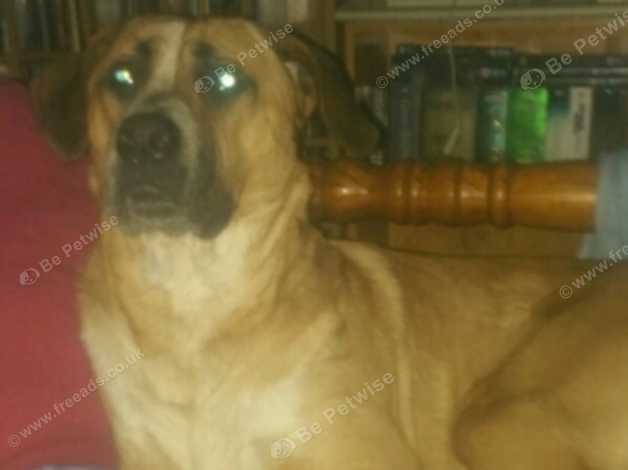 Description:
Due to TIME WASTER
I have re do a new add for wonderful Max.
Max is a loving friendly playful very LARGE Dog He is a mixed bread. He is Rotty & German Shepherd Cross he is very active life to Max is one big game so I would advise that if you have little toddler Max is not for you because Max is like a Bull in a China shop he would not mean to harm them but as I have already said he is a very large playful Dog he still acks like a Puppy even though he's 1 and a through months.
he was born 14th November 2017 . It will break my heart to see him go. The only reason I'm having to rehome Max is because I am Disabled and I can not walk very well but I do take Max out 4 or 5 times a day he gets fed twice a day and the odd treat through the day lol you can get Max to do most things when there's food involved. he is house trained he dose get on with Cat's. He is not neutered so he is active lol. You will need a Large Garden for him to run around and play oh and he gets on well with other Dog's. So if you are interested in Max please contact me and I can tell you more about Max or answer any questions if I can. You can contact me on Thank you for looking
Ps my name is BOB.