Sorry, you missed out
We found them a forever home
Experience/Understanding Loving Home in Hemel Hempstead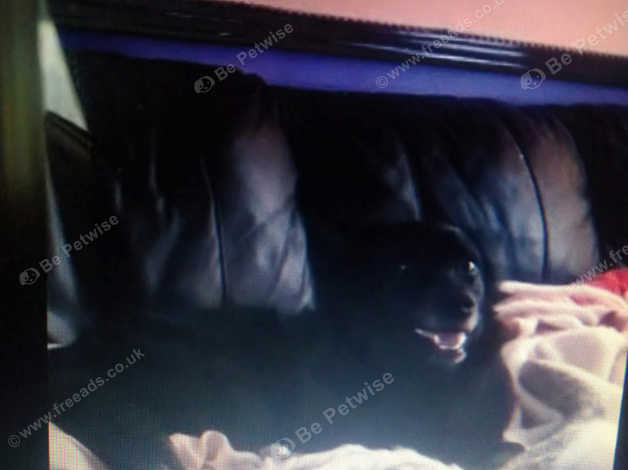 Description:
The Right Secure Home Is The Most Important Above Anything Else
In foster with me for 3 months now. Have videos from start in pound and every day since. Nanny D Rescue on Facebook xx

Just needs someone with time and compassion please,,Is now walking great on lead and getting on great with doggies (videos on Nanny D Rescue shows her progress). Still need more trust with strangers but that is improving every day (just learning that not all humans are nasty). Enjoys playing with her toys Ideally a nice quiet home just to help her confidence to keep growing. Home check will be required. Good UK health check.. Currently weighs 14 kilos and from floor to back she is 17 inches..Getting on great with my mad cat!! Understands sit, stop!!, wait and is fine walking pass traffic but doesnt like motor bikes as they scare her. Bonding lovely with me and loves her cuddles which shows she has the potential to make a very loyal and clever companion. Will need time to re adjust in new home and patience but, again, videos will show what you will get once she settles. Any questions etc welcome. Once rsettled she is loving and playful and now off the lead most of the time with me with great recall but again this is because the trust has been made.