Sorry, you missed out
We found them a forever home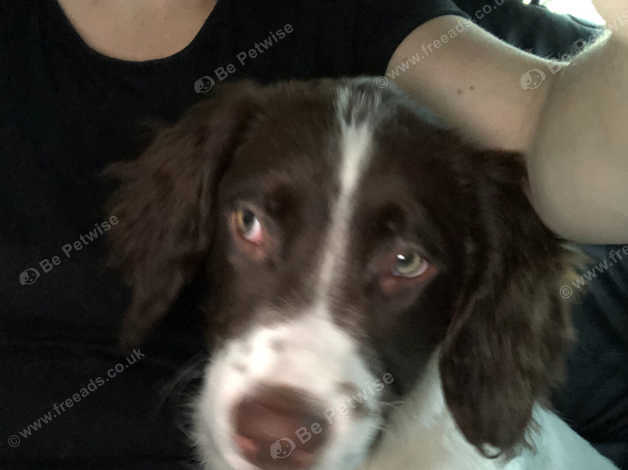 Description:
I am selling this lovely girl for my friend. She bought her just recently however her child is not only allergic but absolutely terrified of the dog it seems. Lou Lou is absolutely lovely, she doesn't have an aggressive bone in her body and just wants to be loved.

She came to house training late so is part the way through it now. She is getting used to the lead but before coming to my friend hadn't seen a lead so it's all new to her. She needs someone who has time to give to train her as she is still a puppy.
She is very playful but also very soft and docile. She loves other dogs and isn't bothered by the cats one bit. She actually really likes kids so wouldn't be a problem being in a hectic family. In fact I think it's what she needs. She is staying with me temp till we find her her new forever home. Due to her not being fully trained yet I'm happy to knock off 50 quid. We just really want her to go to a good home where someone will take time for her.