French Bulldog puppies (1 boy and 3 girls left) in Blackwood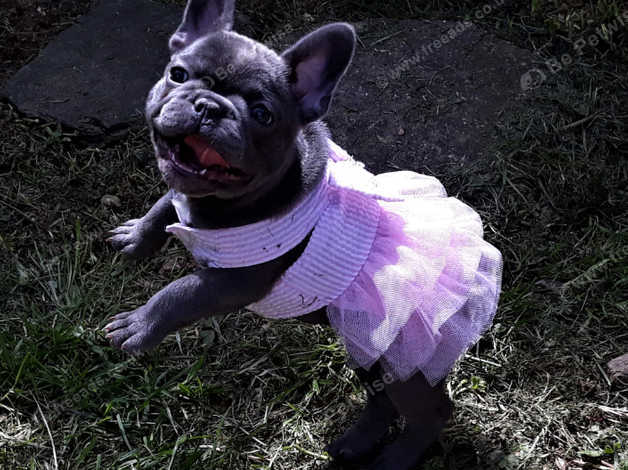 Description:
We have a stunning self-whelped litter of 8 French Bulldog puppies for sale (1 male and 4 females left).
Mother is our cheerful family pet KENAITEEN JUST EDGED IN.
Father is blue tan CHOCOABLUE TINNIE.
Puppies spend a lot of time with children and adults.
All puppies are KC registered, microchipped, with their first injection & vet checked. They were wormed at 2, 4, 6 & 8 weeks.
All puppies come with:
KC papers.
Vaccination Certificate
5 weeks free KC Pet Insurance
Puck of dry food
A blanket with her mum scent on to help settle puppies in their new homes.
Blue pied boy - £1300
Fawn blue boy - sold
Blue tan girl - sold
Fawn blue girl - £1500
Blue girl - £1300
Blue girl - sold
Light blue girl - sold
Light blue girl - £1700
Please do not hesitate to ask questions. Texts and emails preferred.