Sorry, you missed out
This ad has already gone. Better luck next time
Bantam baby chicks in Birmingham Backgarden
Joined: Apr 2019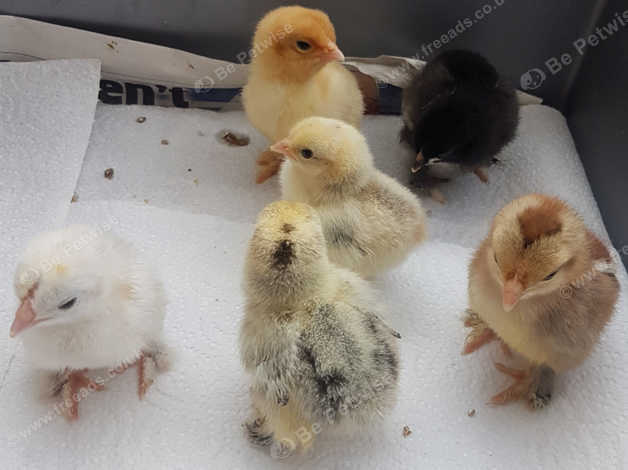 Description:
We have just hatched some beautiful pure breed baby bantam chicks (unsexed) on 18th April and have 3 extra for sale:

- 1 x Serama (light coloured chick)
- 2 x Sabelpoot/Booted Bantams (the golden yellow and brown colour pictured).
- [ I should also have 3 or 4 black Rosecomb bantams available by Friday 26th]

All are perfectly healthy and eating and drinking. Our chicks are well handled from hatch and fed quality unmedicated chick crumbs.

Serama are the smallest chicken breed in the world and are very tame and easy to handle. Booted Bantams are a small ornamental bantam breed with heavily feathered legs and feet and curious, friendly personalities. Both breeds make excellent additions to garden flocks or pets.

The price is £6 each for the Sabelpoots, £4 for the Serama.
Collection only. Email only please.