Sorry, you missed out
This ad has already gone. Better luck next time
Chickens for your Garden in Newcastle Verified
Howard
Posting for 5+ years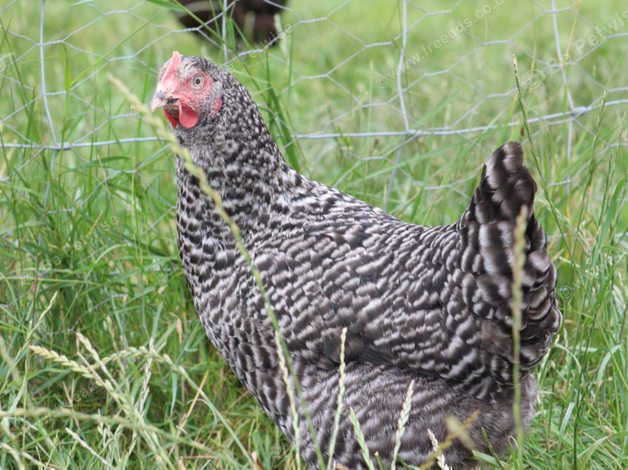 Description:
We have a range of hybrid hens for sale from the Poultry Paddock in Newcastle Under Lyme.
The following breeds are available now:
Bluebell - Beautiful slate coloured birds with a darker head. They are large, quiet and lay large brown eggs.
White Star - A small all-white bird, quite lively, lays lots of large white eggs.
Black Rock
Black birds, chestnut plumage in neck and breast. These are purpose bred for free-range and have excellent egg laying qualities
Blacktails - Medium sized brown hen with a black tail. Good free-range bird with a friendly nature.
Amber Star - White Bird with brown flecks, docile bird that lays a brown egg.
Barred Rocks - beautiful hens with a striking plumage of white and dark grey stripes
Speckledies - Black and grey speckled hen, a hybrid from the Maran. These birds should lay more eggs than the traditional Maran, and about half of them will produce eggs of a darker brown colour.
Cheshire Blue - Blue Egg Laying Hybrid Hen (£20)
Copper Black Maran Hybrids - 2 Strains available, Standard & "Copper Comet" which lay the darker brown egg (£20)

The birds are professionally reared and have go through a 14 week vaccination programme to safeguard them from common chicken diseases such as Coccidiosis, Mareks disease, Newcastle disease Mycoplasma gallisepticum and infectious bronchitis.