Uk's newest jellyfish aquarium. Somnium Geo in Stone

Daniel Griffiths
Joined: Jun 2018
INDEPENDENT UK COMPANY JELLYFISH TANKS ARE PROUD TO UNVEIL OUR LATEST MODEL!!

This listing Maybe stopped at any time due to orders elsewhere as we work by a very good first come first served policy. This add may be removed at any point due to the large interest this tank is creating internationaly.

Jellyfish keeping is relatively new to the UK, simply as the species and environmental requirements were not fully understood until recently, and standard aquariums cannot successfully maintain them. Jellyfish Tanks have devoted a lot of time testing and designing tanks that can house these amazing creatures successfully - and we are thrilled with the results.

We truly encourage people to give them a go, the relaxing benefits of aquariums has long been publicised, jellies take this one step further, and put on a beautiful hypnotic display, which combined with the remote coloured lights really does make for a stunning performance to get memorized and relaxed too.

The Geo has been meticulously designed to suit the precise needs of jellyfish. All you need to do is feed them once a day, do regular partial water changes and once every 8-10 weeks rinse out or replace if required the filtration media.

This listing May be stopped at any time due to orders elsewhere as we work by a very good first come first served policy.

We will help you with any questions or queries you may have, and any support you may need with your new additions before, during and after receiving your order. The moon jellies do not have brains or eyes and are not seemingly affected by the lighting in the tank, and they will grow(or shrink!) to a size that suits their environment. Jellyfish, in the right tank, are no more difficult to keep than standard aquarium fish, and with no brains or complex social needs, they are arguably a far more ethical option.

Orders are being taken now, with a delivery time of 3-4 weeks currently, as all our tanks are handcrafted by us, these are NOT cheap mass-produced imports or copies of. We have worked tirelessly to ensure the costs are kept as low as possible by not having big fancy websites or over the top marketing campaigns which all put the end price up.
We build top jellyfish aquariums which due to the quality and reviews really sell themselves- we want everyone from seasoned fish keepers to complete beginners to be able to enjoy the benefits of jellies, combined with stunning custom tanks, provided by an independent fully UK business.

The 14 litre Somnium Geo tank ( 2 ltrs for rear filtration) features a built-in 4 stage filtration compartment, a powerful 500-litre pump with flow adjustment, an easy to operate separate flow control valve positioned on top of the filtration for ease of use for triple outlet positions.
A fully remote-controlled colour changing L.E.D light with dimming, fade, flash and other individual colour settings.

Due to the deep location of the Powerful but low energy water pump, the Geo is an Ultra-silent aquarium.

The Geo is compact and elegant enough to fit on a desk or worktop yet can still be a stunning eye-catching and mesmerising addition to any home, workplace and venue. The height is 61cm, and the width is 21cm. The internal filtration holds an impressive 2.7 litres of the total water which is put back into the main body of the Geo by way of three separately positioned outlets, which prevents any "dead spots" within the jellyfish swim space.

This is just one of the great factors that make the Geo a superb jellyfish environment.

The ability to control the flow means no matter the number or size of your new jellyfish, a suitable constant flow can easily be managed.

Weight when fully set up is approximately 15kg.

4stage filtration, over 5 layers -

1stMechanical (large particle sponge)

2ndMechanical (fine particle filter floss)

3rdBasic chemical (activated carbon bag)

4thSpecific chemical (Chemi-pur blue nylon bag)

5thBiological (ceramic rings in bag)

All easily added and removed with the included flexible grab tool.

WEBSITE COMING VERY SOON, Please message if you require any more information as we strongly believe there are no silly questions when keeping pers of any kind. From maintenance and feeding to jellyfish delivery and water sourcing, we can help with it all.

PayPal is a great secure way of securing a stunning tank as you are covered by PayPal and ebays buyer guarantee.

A few of our customer reviews-

Dave Mansfield - Shrewsbury
What can I say? After lengthy conversations with Daniel and heaps of helpful advice, I purchased the somnium. What an amazing piece of kit! Not only does it look fantastic, it is incredibly well made. A true work of art.

Louise Colwell- Stafford
Thank you for the stunning tank! We will definitely be coming back! Great products and great service too!

Simon Holdcroft- Sandbach
"Can't recommend Dan and his tanks enough. Thanks for the advice and service. Can't wait to put my jellies in the new GEO".

View 1 other ads
Follow

ID Checked with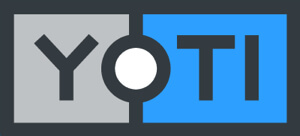 Email address verified
Accepts
Buyer's Advice
If possible, consider using an Escrow service such as Paypal for buying items.