Uk's biggest and best jellyfish aquarium the SOMNIUM 360 in Stone

Daniel Griffiths
Joined: Jun 2018
This stunning aquarium is the first of its kind and the largest non-custom made jellyfish tank available to buy in Europe. And per litre it's also the cheapest anywhere in the world.
This advert may be removed at any point as this aquarium is advertised internationaly.

BETTER PRICE DIRECT ON OUR WEBSITE.

The Somnium 360 has been designed by and made exclusively by ourselves Jellyfish Tanks in Staffordshire. This stunning aquarium has been almost 12 months in design, planning, building and testing,and we could not be prouder and happier of the results. Capable of housing over lots of mesmerising jellyfish with ease, this is the largest non-commissioned jelly tank in Europe and most of the world, with features and techniques not found in any other make of aquarium, such as the powerful double pump filtration complete surround filtration - this keeps the jellies in beautiful crystal water and stunning motion wherever they are in the tank.

This tank would look special in any modern environment from home to bars,clubs, office space and corporate venues.

Accompanied will be a large Boyu aquarium cooling fan if needed to keep the water at the perfect temperature even if the lights on the aquarium or matching base are left on for prolonged periods, or the environment is particularly warm.

The matching LED base is another feature exclusive to the Somnium range. No other Jellyfish aquarium is currently offered with this by any company. The base is fully remote control and can be set to a certain colour or a range of colour changing motions can be selected to suit all atmospheres. The lighting within the tank is a double row of colour changing LEDs, that also is fully remote with the same options.
It has the standard external connections for any external kit such as UV sterilizer and hook ups to other tanks and filtration systems if required.

The maintenance of this stunning tank is very easy rather like the smaller ones in the range - owing to its size and the fact it is bright white in stunning beauty it shows any build up over time which can be removed with any acrylic algae cleaning scraper and a syphon which is included. The provided algae scrubbing tool helps removal of surplus food and will keep the tank looking amazing like new.

The closest tank to the Somnium size wise, is the Cubic Pulse 160 at 174ltr and 2 stage filtration, which is less than half the size of the Somnium 360 . (The Pulse 160 is sold TANK ONLY for £2700) So this Somnium 360 really is a fast bargain for someone.

We have used this stunning aquarium for photoshoots for our soon to be live website and for show casing at a local business. It is in immaculate condition and a real head Turner.

Due to the size of this tank and how much it means to us this purchase will be hand delivered to any UK mainland destination but will require a lift once it gets to your door.
The base is a one man lift and No problem at all.

This is a real chance to grab an absolute bargain ONE OF A KIND stunning jellyfish aquarium. It will go on sale else where so first come first served and may be removed at any moment.

Full payment is required straight after the buy it now is pressed so it can be a smooth pleasant transaction from door to door.

Daniel Griffiths
Joined:
Jun 2018

ID Checked with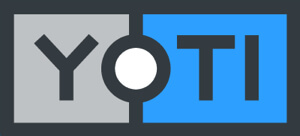 Email address verified
Accepts
Buyer's Advice
If possible, consider using an Escrow service such as Paypal for buying items.