Dog Cage Dog Crate Puppy Training Cage Brand New Free Delivery Various Sizes FREE DELIVERY in Selby

Description:
FREE DELIVERY
* FoxHunter 24"30"36"42"48" Folding Pet Dog Puppy Cat Training Cage Crate Carrier

Product Features:
* High quality durable metal dog cage with movable carry handle.
* Black powder coated to stay rust free.
* 2 Doors for easy access/exit with heavy duty hook latches on each door way.
* Folds flat for ease of storage and transportation.
* Plastic removable tray for easy cleaning.
* Packed with brand new carton box.

Product Specification:
* Color: Black;
* 24" cage: 61cm(24")L x 48.5cm(19")H x 42cm(16.5")W.
* Carton Size: 63X44X10.5CM;
* Weight:
- N.W.: 4.71KGS;
- G.W.: 5.21KGS; £24.99

* 30" cage: 76cm(30")L x 51.5cm(20")H x 45cm(17.7")W.
* Carton Size: 78X47X10.5CM;
* Weight:
- N.W.: 5.75KGS;
- G.W.: 6.55KGS; £29.99

* 36" cage: 91cm(36")L x 63.5cm(25")H x 57cm(22.4")W.
* Carton Size: 94X59X10.5CM;
* Weight:
- N.W.: 8.18KGS;
- G.W.: 9.18KGS; £34.99

* 42" cage: 107cm(42")L x 75.5cm(29.7")H x 69cm(27")W.
* Carton Size: 110X71X10.5CM;
* Weight:
- N.W.: 10.9KGS;
- G.W.: 12.1KGS; £39.99

* 48" cage: 122cm(48")L x 81cm(32")H x 74cm(29")W.
* Carton Size: 125X76X10.5CM;
* Weight:
- N.W.: 14.15KGS;
- G.W.: 15.65KGS; £44.99
* Please note sizes are approximate and should allow for manufacturing tolerances.

Customer Notice:
* Please choose correct size cage for your pet.
* It should be large enough to enable pet to stand and turn around.
* Please note there is nothing more important than keep your pet feels safe, happy and secure.
* An anxious or agitated pet should not be left alone as severe damage may be caused to the cage or your pet.
* And you must make sure you trained your pets before leaving them alone in the cage.
* If you have any problems or anxieties, please seek advice from your local vet.

To order a crate, simply call 07858 102 119, payment by bank transfer, your crate will arrive within 3 to 5 working days.
Sorry collection is not possible as these come directly from the manufactures

View 1 other ads
Follow

ID Checked with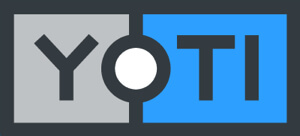 Guide to buying a pet food & accessories
Rehoming a new pet is a lifetime commitment. Make sure you make the right choice with advice from the pets Advertising Advisory Group.
Read More