Sorry, you missed out
This ad has already gone. Better luck next time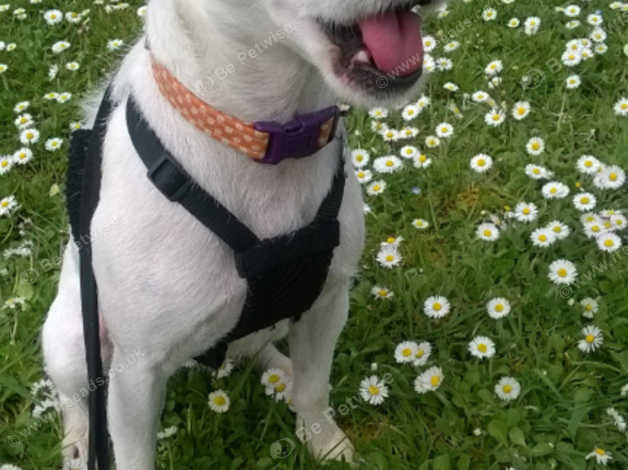 Description:
DOGGIE ADVENTURES - LONG WALKS - COUNTRY AND WOODLAND WALKS - 2 HOUR WALKS (£10)

Hello,
I am an experienced and responsible dog owner (over 15 years experience) and a real dog lover who is looking for a little buddy to take on long walks with my female 3 year old Jack Russel.

My dog doesn't like big dogs, however she absolutely loves smaller dogs.

The ideal match for her would be a little young doggie from the following breeds: miniature poodles, bichons, poodle X, mini schnauzers, corgis, malteses, cokerpoos, cavachons... any small breeds which would like to play lots, have enough stamina to go for long walks and be happy to go in our car now and again.

Ideally our little buddy would live in the Canton-Victoria Park-Pontcanna area as we live in Canton.

The set up would be to pick up your dog from your house and take him or her for a very long long walk (2 hours min) with my dog. We either walk through the local parks and fields or we take the car to go on a special doggie adventure within a 20 min drive.

Costs for a doggie adventure would be £10, weekdays and weekends. Your dog will always be the only one walked with mine so he or she will get lots of attention while having a good play and lots of exercise. I would also be happy to send you updates on our adventure.

Because your dog's safety and well-being is my priority, I am fully insured for dog walking and I will ask you specific questions about your dog.

A meeting in the park with both dogs to make sure there is a good chemistry between them and a visit to your home will have to be arranged prior to any commitment.

If you own a small dog, please feel free to text or email me. Please restrain from contacting me if you own a larger breed, as I won't be able to help unfortunately, thank you for understanding.