Sorry, you missed out
We found them a forever home
Mango and little Papaya the lionhead bunnies in Petersfield


themadrabbitlady
Posting for 8+ years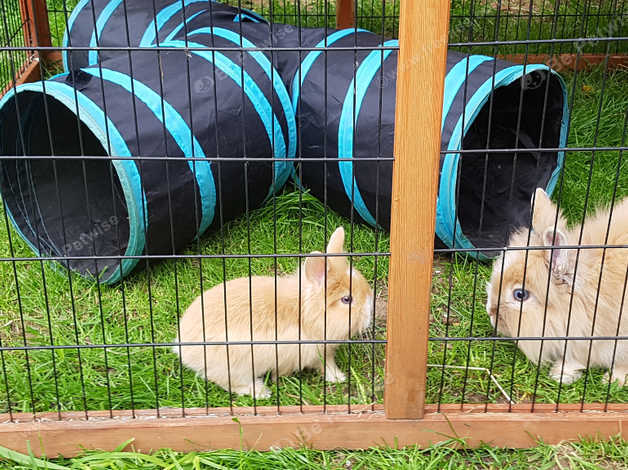 Description:
We have a mother and baby available for adoption. Mango is Mum, 9 months old, Papaya is baby, 8 weeks old on 18th July.

Papaya's Dad is a chocolate DM mini lop, so this kit is a lionhead x mini lop. Mum Mango is a single maned lion. They don't require as much grooming as double maned lions, once a week is fine.

They must stay together for their happiness and welfare. I will explain how to care for bunnies, thorough tutorial on care and welfare plus food and care pack provided.

The kits gender is not clear yet, 10-12 weeks before it's clear. I will explain what to do regarding spay and neuter.

We need a calm family environment without very young children, they are delicate rabbits and require gentle handling.

See my Facebook page The Briar Patch in Petersfield for more information and to book a visit.