Sorry, you missed out
We found them a forever home
READY NOW QUALITY BABY LIONHEADS COUNCIL LICENCED in Redditch Nicola Kidd
Posting for 4+ months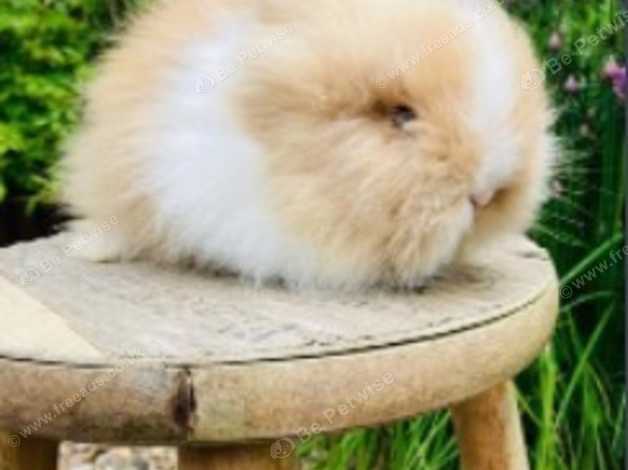 Description:
GORGEOUS Baby Spilt Lionheads available and Ready to Leave Now at 8 weeks old. They are very friendly and well handled, superb quality, some are blue eyed and all with amazing double maned coats. Would make a lovely indoor house bunny

90 each or pair for 150

Price includes;
3 kg food
Bag of treats
Mite Spotted
Cocci Prevention Meds
Panacur wormer
Birth certificate
PDF Care Guide

Rabbits of Redditch established in 2014 as a small hobby breeder based in Redditch, Worcestershire. In 2021, due to years of passion, dedication and commitment to our bunnies, we became one of the few Council Approved Licenced Rabbit Breeders in the UK. As per the Animal Welfare (Licensing of Activities Involving Animals) (England) Regulations 2018. Redditch Borough Council Licence Number 21/00510/ANIACT.
"From 3,446 online rabbit sale adverts - 94.5% were from England and only 1% of breeders were licensed ...." The status of pet rabbit breeding and online sales in the UK: a glimpse into an otherwise elusive industry - Animal Welfare Research Network (awrn.co.uk)
We encourage all potential buyers to avoid 'Back Yard Breeders' and support the Animal Welfare Act and purchase your bunnies from Regulated Council Licenced Approved Breeders Only who can be recognized by displaying their licence number on all adverts.
To meet licence requirements we have gone through a very thorough inspection process to ensure we comply with the relevant licencing activities. These include housing, record keeping, sale process and the health and wellbeing of our bunnies. Also included are regular visits to our premises by a council approved veterinarian to ensure we remain compliant and our bunnies remain in good health.
We provide a LIFE TIME of support. All our bunnies leave with starter kits to ensure the transition into their new home goes well including preventatives treatments to ensure they remain happy and healthy with abundance of advice and guidance freely given. In addition we offer a nail clipping service, bunny supplies, holiday boarding service and a non-profit rehoming service for all bunnies that have been bred by us.
All bunnies leave us with Terms and Conditions and a Sales Contract. Please do your research before making such a commitment, bunnies can live up to 8-12 years, the likely lifetime cost of owning a pair of rabbits will mount into the £1000's. This includes neutering, annual vaccines, precautionary mite, wormer and flystrike, nail clipping, appropriately size accommodation and a healthy diet not to mention vet fees for unexpected injury or illness.