Sky the friendly chocolate split mini lop doe in Petersfield

themadrabbitlady
Joined: Apr 2012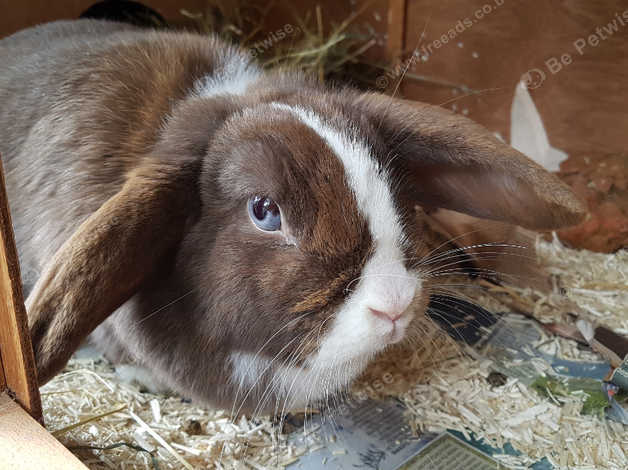 Description:
Sky is a beautiful and very friendly four year old mini lop doe. She is an ideal house bunny, she loves being with the family and is litter trained.

Sky needs a calm, loving pet home, she is not for breeding from and is past breeding age . Home check may be required, thorough tutorial on care and welfare plus food and care pack provided.

Sky can live outdoors with a neutered buck for company, or indoors as a house bunny.

She is not spayed.