Sorry, you missed out
We found them a forever home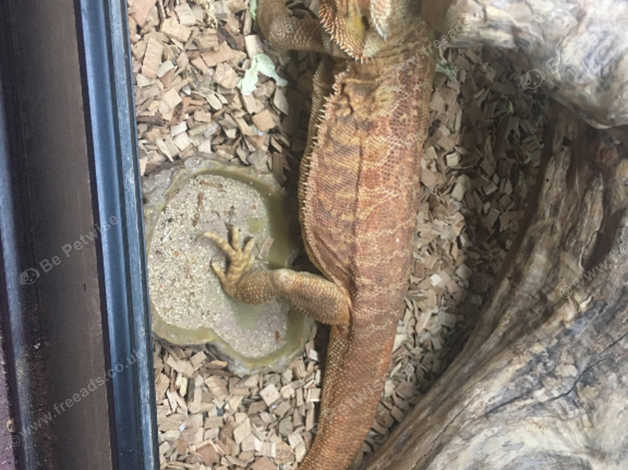 Description:
I am selling my male bearded dragon, Clyde. He is an adult and very friendly.

I would preferably like to sell him with his full set up, which would include his tank, a large log, UVB bulb, heat light, water bowl and other accessories.
The tank also comes with a mechanical timer that you can adjust.

He is a gorgeous bright orange colour, with his own personality!!

Please message me for further details - I am able to sell Clyde separately, without his tank, if you are able to house him in your own suitable tank.