Sorry, you missed out
We found them a forever home
8 year old Male Bearded Dragon (Adenovirus carrier but symptom free and healthy) free to loving forever home. Full set up available for £50 in Chorley

Emma
Posting for 8+ months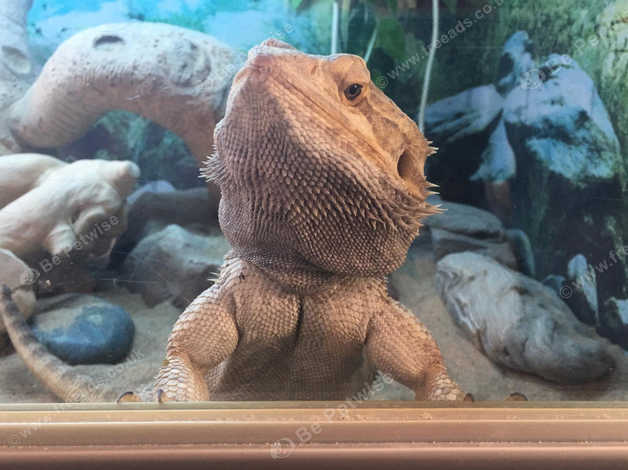 Description:
Riker loves human interaction, cuddles and being let out to explore the house. He would really appreciate the kind of home that can provide this for him and give him lots of time and attention. He has a good appetite and enjoys a variety of live food, greens, veg and fruit.

Adenovirus (summary)
Riker unfortunately is an Adenovirus carrier. According to his vet he was probably born with it. He had a few problems in his first year but made amazing improvements after he had his first brumation! He now appears otherwise healthy and symptom free - good appetite, bright, alert, active, shedding etc. He has not had a single problem since. Adenovirus can't be transmitted to people, cats, dogs, etc but is contagious to other bearded dragons/lizards. ***To minimise all risk Riker needs to go to a home with no other reptiles.***

Due to the Adenovirus, Riker is free. He has a 4 foot x 2 foot x 21.5" vivarium with cabinet, heat lamp, ceramic, UV, 2 Microclimate thermostats, digital thermometer, rocks, decorations, feeding bowls, live food housing tub, tweezers, spare bulbs, a tub for baths and everything he needs available for £50.

Rehoming as my own ill health and some difficult personal circumstances are making it difficult for me to give Riker as much time and attention as he deserves.

Happy to answer any questions.