Sorry, you missed out
We found them a forever home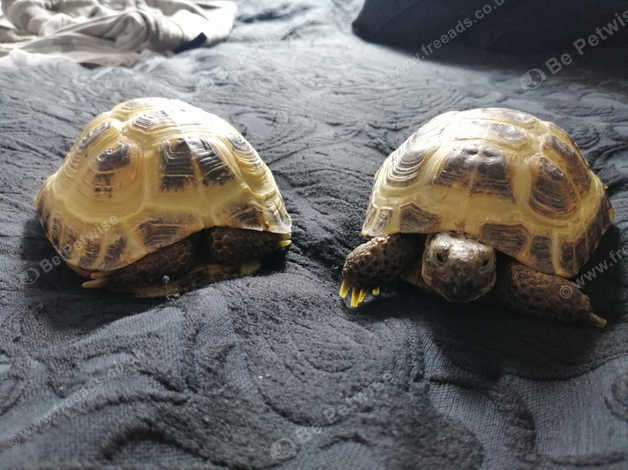 Description:
I have 2 Horsefield Tortoises 1 male and a 1 female. At the moment I have split them up as the boy is bullying the girl into mating but she doesn't want any of it. They are about 7 years old and just had a pedicure..lol( nails clipped)
Ideally they need to go to someone who has other females.
Selling but would really like to swap for a female herman tortoise.