Sorry, you missed out
We found them a forever home
Female horse field/Russian 8yr old tortoise in Walsall

bikerchick123
Posting for 1+ year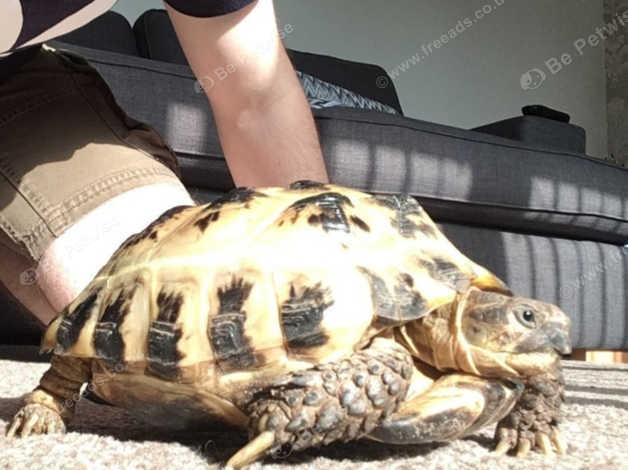 Description:
We are sadly selling our 8 yr old female tortoise, she is 100% female as she has had a clutch of eggs.
She is just not getting the time any more from us and we would like someone who would love to spend the time with her.
She's really friendly aswell as she let's u stroke her head.
Full set up included these include
Tortoise
Tortoise table and stand that it sit on
Bowl
Bulb which is multi purpose heat source and uv light for them.
Her shell is lovely and well looked after and not brittle.
She loves time outside in the summer just to walk around or just finds a spot to get the sun.
Super easy to feed. She likes romaine lettuce, cucumber, dandelions. Your welcome to view her on covid restriction basis. Please feel free to message me for more info or interested.